Supporting you to feel better and move freely.
Improved mobility and flexibility
Relief for chronic pain
Thorough, attentive care
Osteopaths with special interest in chronic pain relief, pre/post-natal and paediatric care.
Our passion is to support each patient on the path to better health and take the time to give you the professional advice that helps you understand your symptoms.
Our focus is on your pain relief and improved mobility, alongside calming and informative treatments to help lower the stress around these concerns.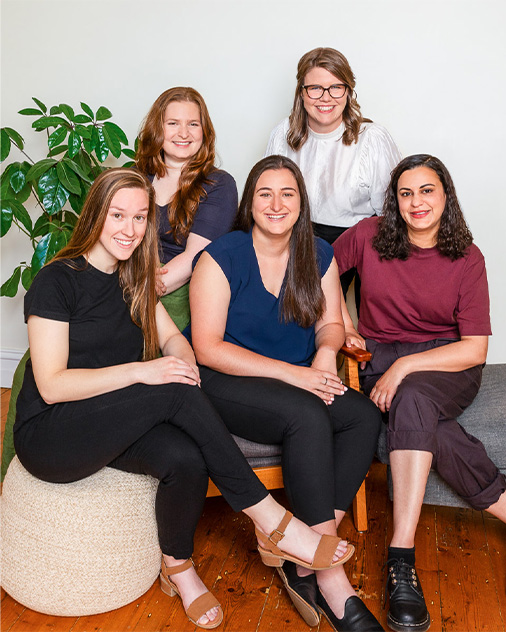 A welcoming space to receive osteopathy & health care.
Ferguson St Osteo offers a safe, inclusive space where everyone is welcome.
Who do we treat?
Osteopathic treatment is suitable for the whole family and our practitioners love treating people throughout all stages of life. Our practice is LGBTIQA+ welcoming and we have close ties with the queer community.
We see many pregnant people, babies, and children. Ferguson St Osteo is breast and bottle feeding friendly, with toy stations in each room and changing tables available.